Car export from Dubai
---
As expats in Dubai, many of people often have to go through the process of sending our vehicle back home. If you are looking to export your car back to your country, check out the custom law, procedures and documents required to ensure your car reach their desired destination without any hiccups or issue.
Fines and loans
First thing first, your car must has no outstanding fines or loans. You can not able to export car if there is fine or outstanding loan from bank on your car.
Documents required to export your car
Vehicle registration card
Export insurance certificate
Passport and Emirates ID (original and copies)
Passport copy of person who will receive the car in other country/emirate.
Export insurance certificate
Settlement of loan certificate from finance company if it financed by bank or private company.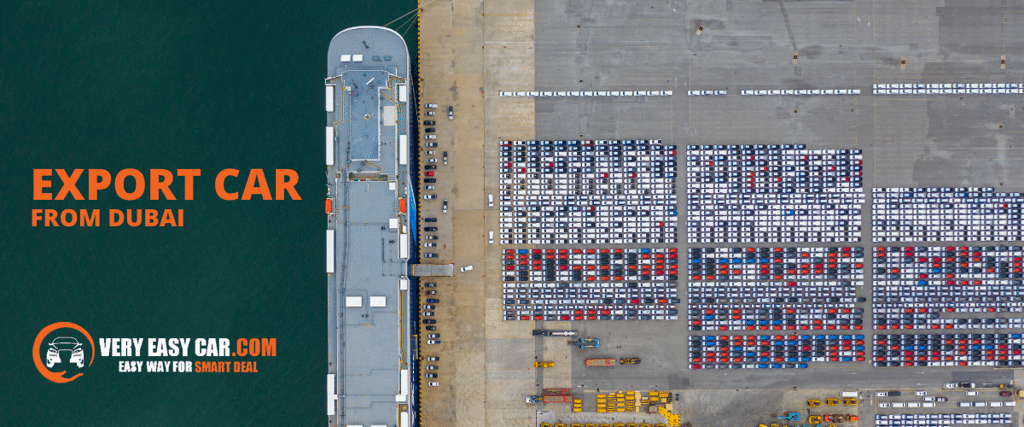 Process to export car
First you have to cancel the vehicle registration. Visit Road & Transport Authority (RTA) and hand in all the required documents. You also have to submit your vehicle number plate. If everything goes fine, RTA will cancel your car registration and will issue an export certificate for you along with temporary blue export number plates. This number plate will be valid maximum for two weeks.
After finishing with RTA, now you have to look shipping company. There are lot of companies specialized in exporting cars for specific countries. If you are looking to export car in India or Pakistan, here are best option for you:
https://reefmovers.ae/
https://www.msc.com/
https://www.alfarescargo.com/car-shipping-from-dubai-uae/
You can find more companies by searching online. You can also sell your car in Dubai without having too much hassle to export your car. With Very Easy Car, you can sell any used car, we offer instant cash payment on same day so you can focu on other thing while leaving country.